Now you have even more control of your evidence synthesis projects with PICO Portal. We introduce two new features:
Customizing exclusion criteria
Assigning the role of "Principal Reviewer"
Customizing Exclusion Options
Not every project uses PICOS as selection criteria, so now PICO Portal supports customized exclusion criteria (i.e., PECO, scoping review, etc.). You can define a new criterion, set its order in the dropdown, and include a description to help reviewers. It is easy to add and even easier to use during screening and review.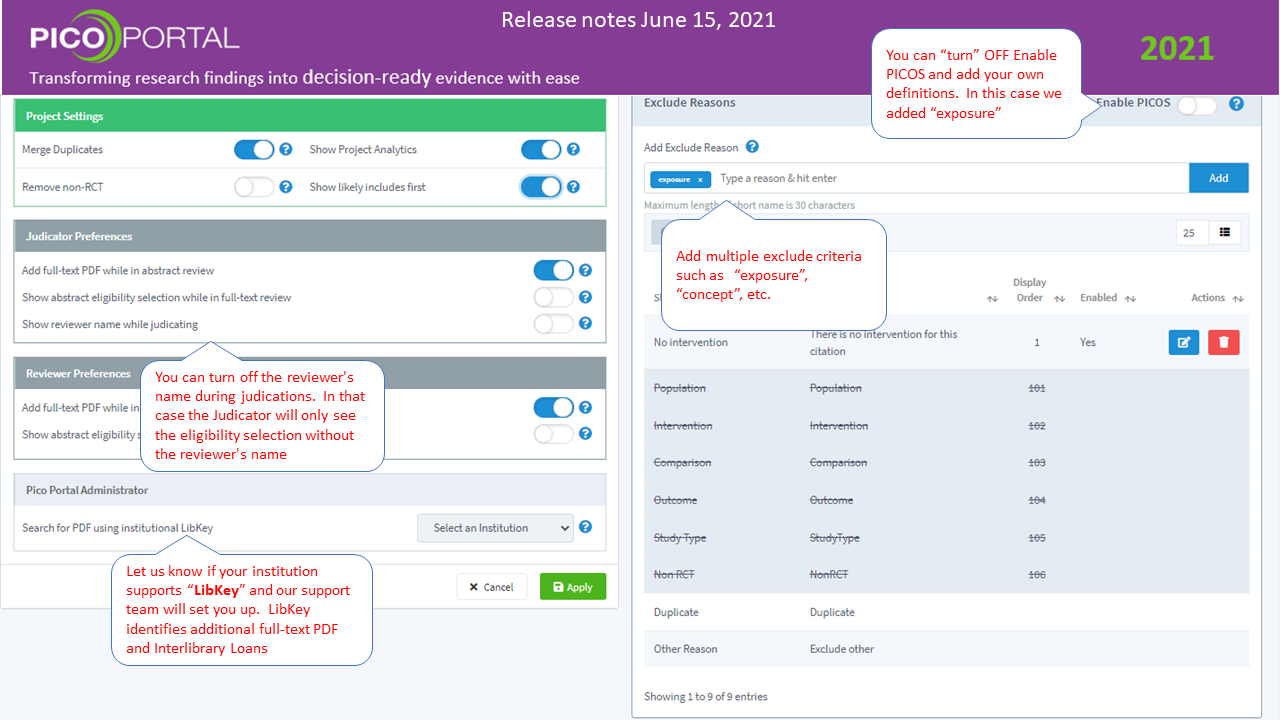 For more information about enabling or disabling PICOS, refer to the Enable PICOS link.
Assigning the role of Principal Reviewer
You can now assign one or more team members as Principal Reviewer, e.g., a researcher who has in-depth knowledge on the subject (other tools call this role "Senior Reviewer"). PICO Portal will make sure that during dual review, each article will be reviewed at least once by a Principal Reviewer.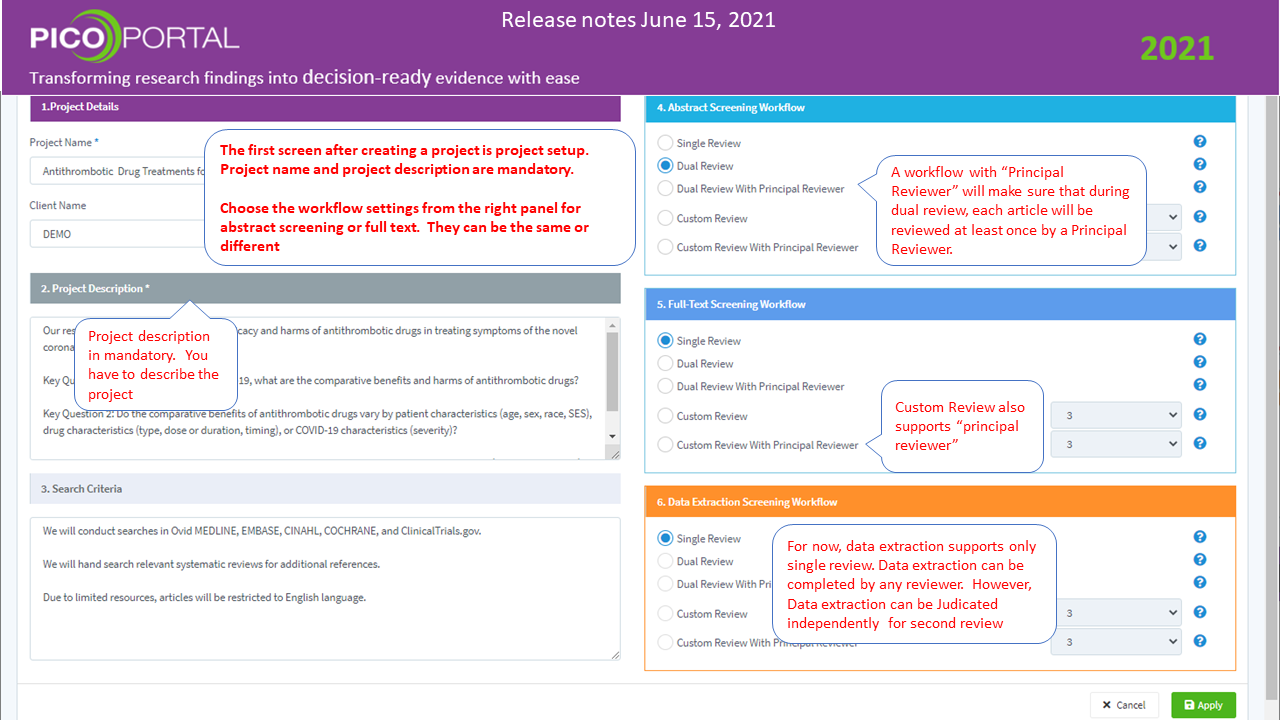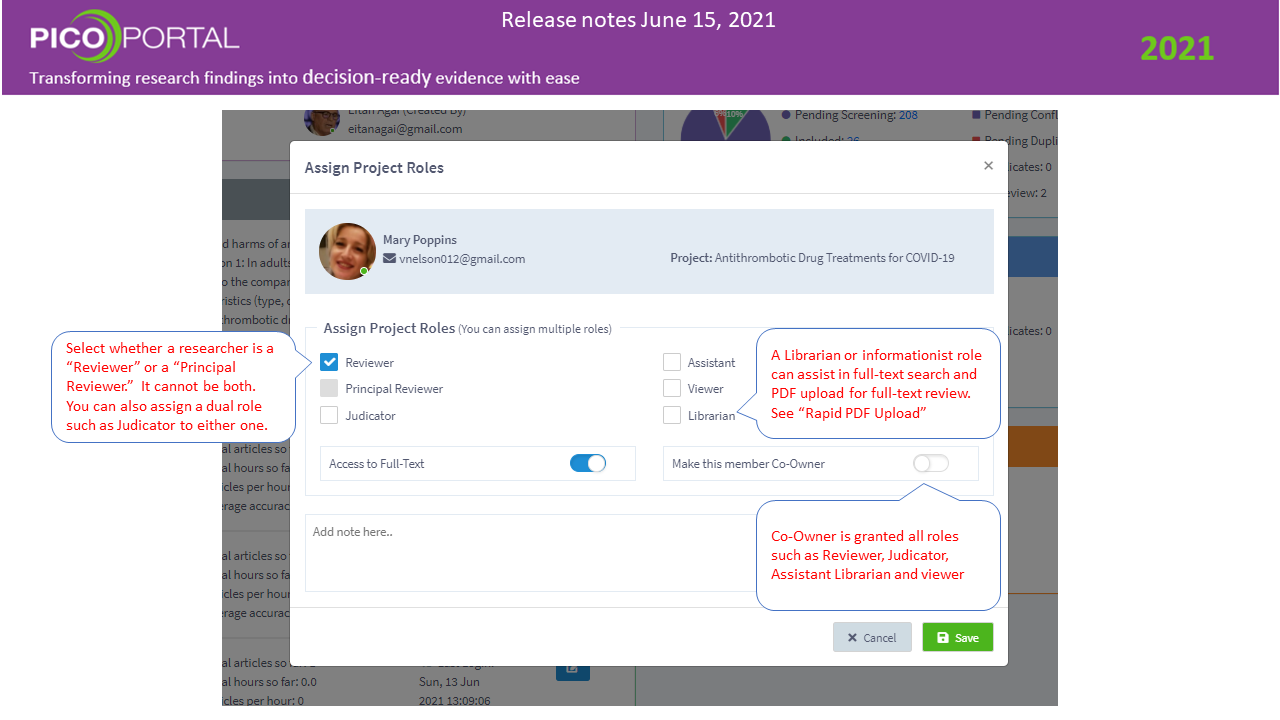 For more information about enabling dual review or custom review with Principal Reviewer, refer to the Project Workflow link.